Posted Aug. 24, 2010, 1:44 p.m. /
Artist Ryan Bahlman aka "RYNo" has a solo show one weekend only. The opening reception is this Thursday August 26th from 7 to 10pm. RYNo's new show Electronic Aquarium is a playful mix of his beautiful and graceful ocean life with the quick moving lines of electronic circuitry. Modern art perfect for your beach house/apartment/cottage. Come check it out this Thursday!
210 AR4T SPACE is at 210 North Coast Hwy in Laguna Beach. Just North of Hwy 133 (Broadway) Easiest parking is found on Cliff Drive and Lower Cliff drive up the hill behind the gallery. Meters are free after seven pm.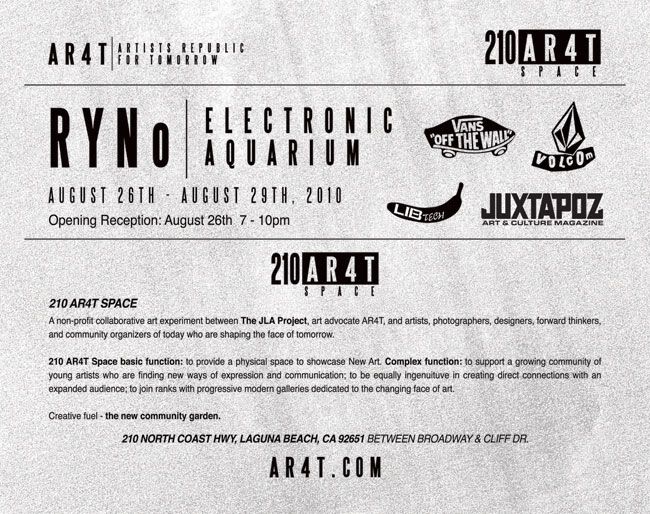 ARCHIVE
2014
2013
2012
2011
2010